We enter the campaign period for this summer's municipal elections in a never-seen-before situation for Finland. Instead of sharing coffees at the marketplace or taking part in live debates, we see each other via social media and various streaming services. The changed situation requires new ways to campaign. This does not reduce the meaningfulness of municipal elections one bit, however. Indeed, the coronavirus crisis has, for its part, rather demonstrated the importance of welfare services and the Nordic welfare state.
The councillors elected next summer will be the ones who define what happens to these services in the future. Shall class sizes be reduced or are the smallest schools terminated? Will there be an effort to shorten the lines for health centre or will entire health centres be outsourced to profit-seeking big business? Will we add resources to secure humane quality care to senior citizens, or will these services continue to be underfunded?
Especially after the crisis ends, we are going to have a major task ahead of us.
We need decisions to minimize the harmful impacts the coronavirus has had on health and equality. The municipalities have accumulated a care deficit, which must be resolved. Differences between students have been estimated to have grown, as has the burden on the families, and there are increasing signs of youth dysfunction. This is the moment to really start working in the municipalities to bolster people's equality, health, and welfare.
The Left Alliance defends the right of both the youngest and oldest municipal residents to humane care and strives to ensure that the Finnish neighbourhood schools continue to stay best in the world in the future, as well. Our goal is ensuring that municipalities make ambitious decisions to cut emissions in a socially just way, so that environmentally friendly decisions are not related to the thickness of the wallet.
A right to a good life belongs to all. Everyone has the right to trust they will receive aid when they need it. Everyone has the right to trust that our senior citizens get the care they need and that no child feels afraid in school. Come with us – let us build a future everyone can trust in!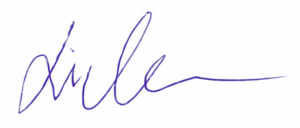 Li Andersson
FOR OUR CHILDREN!
Equality and well-being through education and learning at all ages